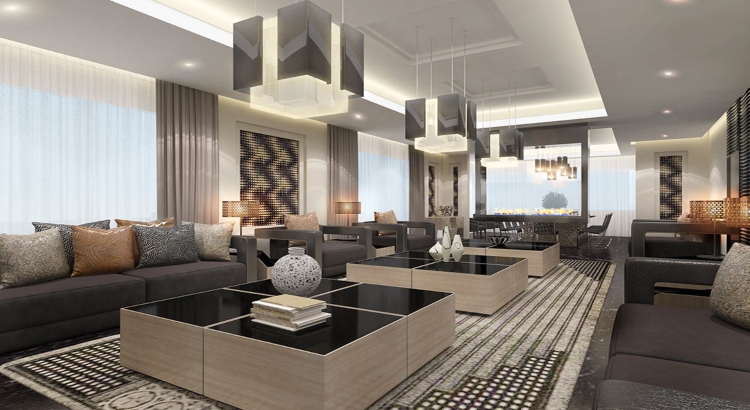 Introduction
In the world of interior design, the UAE has established itself as a hub of innovation and modernity. As designers and architects seek materials that seamlessly combine form and function, Crown Gypsum Ceiling Tiles have emerged as a game-changer in transforming interior spaces. With their exceptional versatility and a myriad of design options, these ceiling tiles have become an indispensable element in creating stunning and practical interiors across the UAE.
Aesthetics Redefined: Elevating Interior Spaces
Crown Gypsum Ceiling Tiles have redefined aesthetics in UAE interior design. The tiles come in a variety of textures, patterns, and finishes that add depth and sophistication to any room. Whether it's a classic design or a contemporary look, these ceiling tiles effortlessly enhance the visual appeal of a space, creating a lasting impression on occupants and visitors alike.
Customization to Perfection: Tailoring Ceiling Tiles to Suit Any Theme
One of the standout features of Crown Gypsum Ceiling Tiles is the ability to customize them to match any interior theme. From ornate patterns to minimalistic designs, the tiles can be crafted to perfectly complement the overall style of the space. Designers have the freedom to experiment with various shapes and sizes, allowing them to craft truly unique and captivating ceilings that fit the vision of their clients.
Seamless Integration: Concealing Imperfections and Services
Beyond their aesthetic charm, Crown Gypsum Ceiling Tiles offer a practical solution for concealing ceiling imperfections and essential services. The tiles can easily cover ductwork, electrical wirings, and plumbing lines, ensuring a seamless and polished appearance. This feature not only adds to the visual appeal but also simplifies the maintenance and upkeep of the space.
Acoustic Excellence: Enhancing Sound Quality
In busy urban environments like the UAE, noise reduction is essential for a comfortable living and working experience. Crown Gypsum Ceiling Tiles, designed with acoustic excellence in mind, offer effective sound absorption properties, minimizing echoes and ambient noise. This makes them an ideal choice for creating serene and noise-free spaces, particularly in commercial settings such as offices, restaurants, and educational institutions.
Fire Safety: A Critical Element in UAE Building Regulations
Safety is paramount in any construction project, and Crown Gypsum Ceiling Tiles deliver on this front. Complying with stringent UAE building regulations, these tiles are inherently fire-resistant, significantly reducing the spread of flames in case of a fire incident. This critical safety feature provides occupants with valuable time to evacuate, ensuring the protection of lives and property.
Sustainable Solutions: Crown Gypsum's Commitment to the Environment
As the UAE embraces sustainable practices, Crown Gypsum Ceiling Tiles offer eco-friendly solutions that align with the nation's green building initiatives. Made with recycled materials and produced with minimal environmental impact, these tiles reflect the brand's commitment to sustainability and contribute to creating greener and more eco-conscious interiors.
Conclusion

Crown Gypsum Ceiling Tiles have emerged as a versatile and indispensable component in UAE interior design. From aesthetics and customization to practicality and safety, these tiles seamlessly combine form and function, elevating the interiors of residential and commercial spaces alike. As designers continue to seek innovative materials to shape the landscapes of the UAE's architectural wonders, Crown Gypsum Ceiling Tiles stand as a testament to the boundless possibilities in modern interior design. With their exceptional versatility and numerous benefits, these ceiling tiles are set to continue their reign as a timeless and transformative element in UAE interior design for years to come.