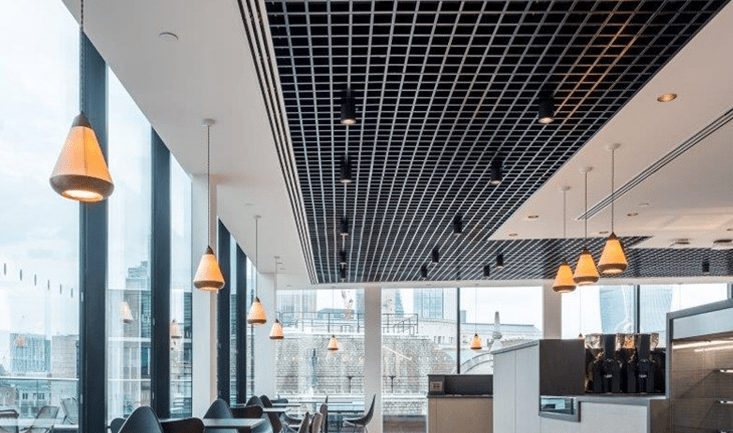 Open Cell Systems
An Open Cell System of 600×600 and 600×1200 are manufactured from Aluminum U profiles to create an integrated system. Panels are built with upper and lower blades which is easy to dismantle for easy access to ceilings. We offer a wide range of sizes, colors and finishes. Open Cell Ceiling systems features an integrated suspension system with main and cross runners made from the same profiles as the cell ceiling panels.
Open cell module 600x600mm can be fixed on T-Grid Suspension System.
COATING : Polyester Coating: 5 μ (back) + 20 μ (face) | Material Used: Aluminium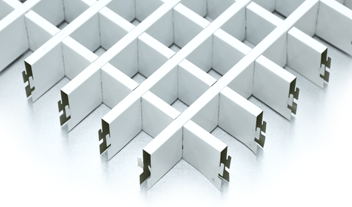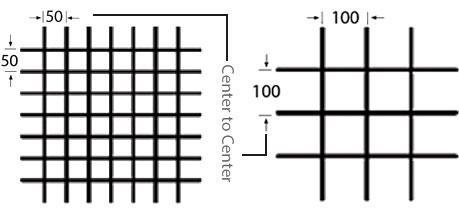 OPEN CELL SYSTEM Components
The Suspension T-Grid with a capping face used for 600mm x 600mm aluminium, steel, vinyl or mineral fibre tiles.
Description
Reference/ ID
Dimension (mm)
Thickenss (mm)
Cell Size (mm)
Height(mm)
Width(mm)
Open Cell 50
GTIOC 50-10
600x600/
600x1200
0.4-0.6
50x50
40/50
10
Open Cell 75
GTIOC 75-10
600x600/ 600x1200
0.4-0.6
75x75
40/50
10
Open Cell 100
GTIOC 100-10
600x600 / 600x1200
0.4-0.6
100x100
40/50
10
Open Cell 120
GTIOC 120-10
600x600 / 600x1200
0.4-0.6
120x120
40/50
10
Open Cell 150
GTIOC 150-10
600x600 / 600x1200
0.4-0.6
150x150
40/50
10
Open Cell 200
GTIOC 200-10
600x600 / 600x1200
0.4-0.6
200x200
40/50
10
Installation Method
All these items are with colored face (Standard color RAL 9003 White). Other colors available upon request.
Level marking on walls using water level or laser method.
Fixing of Edge Profile with screws and nails on the wall.
Mark out & commence fixing of Grid Suspension System using:
– GTIOCS 1800/2400mm to be installed at 1200mm distance between each other.
– GTIOCS 1200mm to cross the GTIOCS 1800/2400mm on 600mm distance.
– GTIOCS 600mm to cross the GTIOCS 1200mm on 600mm distance.
Fixing of suspension system with 3mm /4mm wires fixed to concrete with clips abd cartridges and having adjustable clips to adjust the ceiling level.
Installation of the Lower Blade on 100mm distance or 50mm with the intersection of the same installation distance of the Upper Blade in order to create the cell size form.