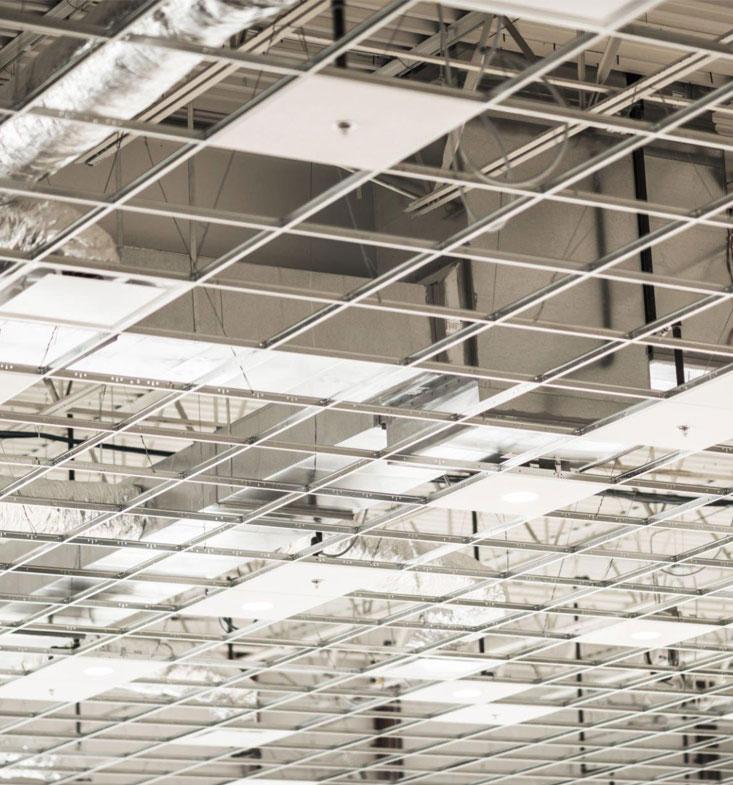 T-GRID SUSPENSION
The advantages of a suspended ceiling for homes and businesses
Suspended ceilings are a practical method of concealing the actual ceiling and all the complex duct-work, pipes, and wiring intricately attached to it. It is easy to install and remove, which is convenient when access is needed to repair the hidden wirings, pipes, and air duct systems. Suspended ceilings, also known as dropped ceilings, are the best option when you want to soundproof a space, as these naturally block the sounds resonating from the floor above it. In addition, dropped ceilings offer versatility in design as there is a variety of patterns and colours available for ceiling tiles.
How GTI products make building a high-quality suspended ceiling in UAE possible
With a state-of-the-art manufacturing facility in Abu Dhabi and high-end technologies available, our experts at GTI have designed T-grids that provide robust and durable support for dropped ceilings: Cross Tee, Main Tee, and L-Angle suspensions. Made from galvanized steel and covered with anti-bacterial coating, these T-Grid do not easily corrode, require minimal maintenance, and can last for a couple of decades or more. The Tee-Grid systems we offer are complete with the necessary accessories – wedge anchor, adjustable spring clip, hanger wires, and clips for ceilings. By providing a complete and high-quality T-Grid system, GTI enables contractors and engineering firms to efficiently complete their projects, allowing them to save on costs and time.
| | |
| --- | --- |
| APPLICATIONS | FEATURES & BENEFITS |
| Offices | Choice of tile edge detail |
| Classrooms | Standard sizes ex-stock |
| Laboratories | Ceiling takes up minimal void space |
| Hospitals | Simple downward access |
| Airports & Other Commercial | Services easily integrated |
| Installations | Excellent fire performance |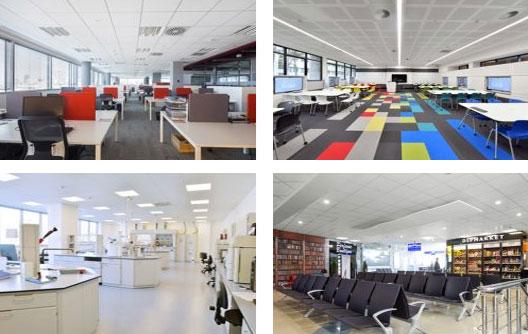 Product Specifications
Material: Galvanized Iron (GI) According to BS EN 10346: 2009 (Formerly BS EN 10142:1991) Coating to ASTM A653 / A653M.
Manufacture as per ASTM C635/ASTM C635M. Direct Hung as per ASTM C636/C636M
Cap – Pre Painted RAL 9003 or RAL 9010.
APPLIED WITH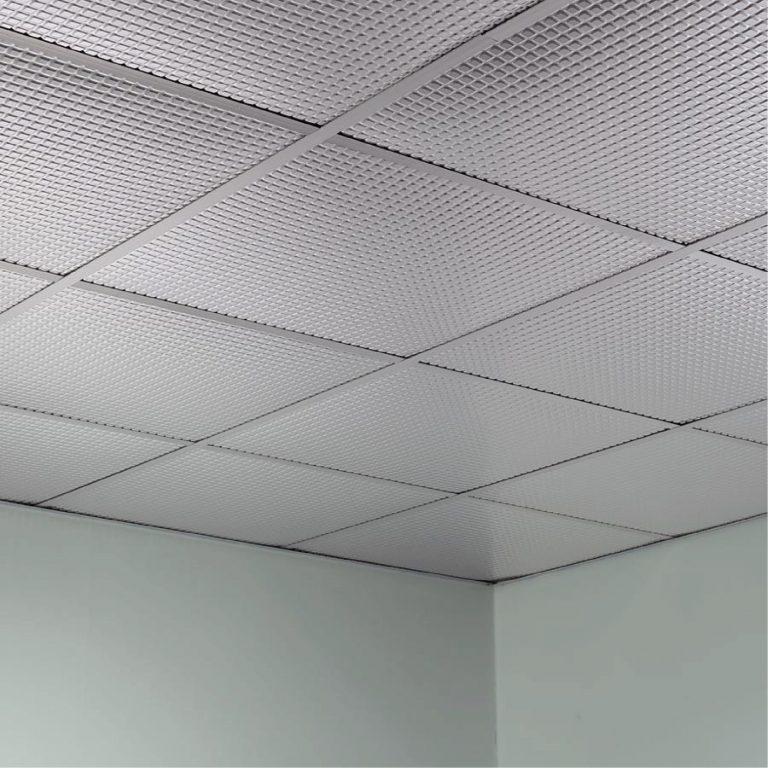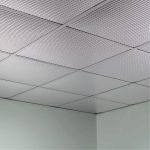 T-GRID SUSPENSION Components
The Suspension T-Grid with a capping face used for 600mm x 600mm aluminium, steel, vinyl or mineral fibre tiles.
Description
Reference/ID
Dimensions(mm)
Thickness
Leghth(mm)
Color
Cross Tee
GTICT60
GTICT120
GTICT1560
GTICT15120
25 x 24 (T-24)
25 x 24 (T-24)
32 x 15 (T-15)
32 x 15 (T-15)
600
1200
600
1200
RAL-9003/RAL-9010
RAL-9003/RAL-9010
RAL-9003/RAL-9010
RAL-9003/RAL-9010
Main Tee
GTIMT360
GTIMT360
GTIPPGA15
32 x 15/24
38 x 24
19 x15 (T-15)
0.45
3600
3600

RAL-9003/RAL-9010
RAL-9003/RAL-9010

L-Angle
GTIPPGA20
GTIPPGA25
20 x 20
25 x 25
0.45
0.45
3000
3000
RAL-9003/RAL-9010
RAL-9003/RAL-9010

L-Angle with Tab
GTITA25
25 x25
0.45
3000
W-Angle
GTIWA10
GTIWA15
GTIWA20
A - B - C - D
19 -9- 9- 19
19 -15 -15- 19
20- 19- 19-20
0.45
0.45
0.45
3000
3000
3000
RAL-9003/RAL-9010
RAL-9003/RAL-9010

W-Angle with Tab
GTIWA10T
GTIWA15T
GTIWA20T
A- B- C- D
19- 9- 9- 19
19- 15- 15- 19
20- 19- 19- 20
0.45
0.45
0.45
3000
3000
3000
RAL-9003/RAL-9010
RAL-9003/RAL-9010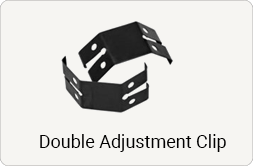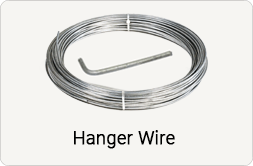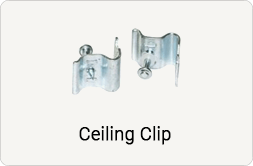 Step 1
Mark the wall
Using the water level or laser method, mark the desired height on the wall.
Step 2
Attach Edge Trim / U-shape or W-shape
Using screws and nails, fix the Edge Trim on the walls at the marked height.
Step 3
Complete the grid
Mark the required distance intervals proceed to fix the
suspension system using the Main and Cross Tee
according the approved layout.
Step 4
Mark the wall
Fix the suspension system with 3mm or 4mm wires
using ceiling clips and cartridges.
Step 5
Install the Tiles
Lay in the 595mm x 595mm tiles in the correct pattern.
Step 6
Cut the tiles (if necessary)
Cut apertures for lights and other services where required.