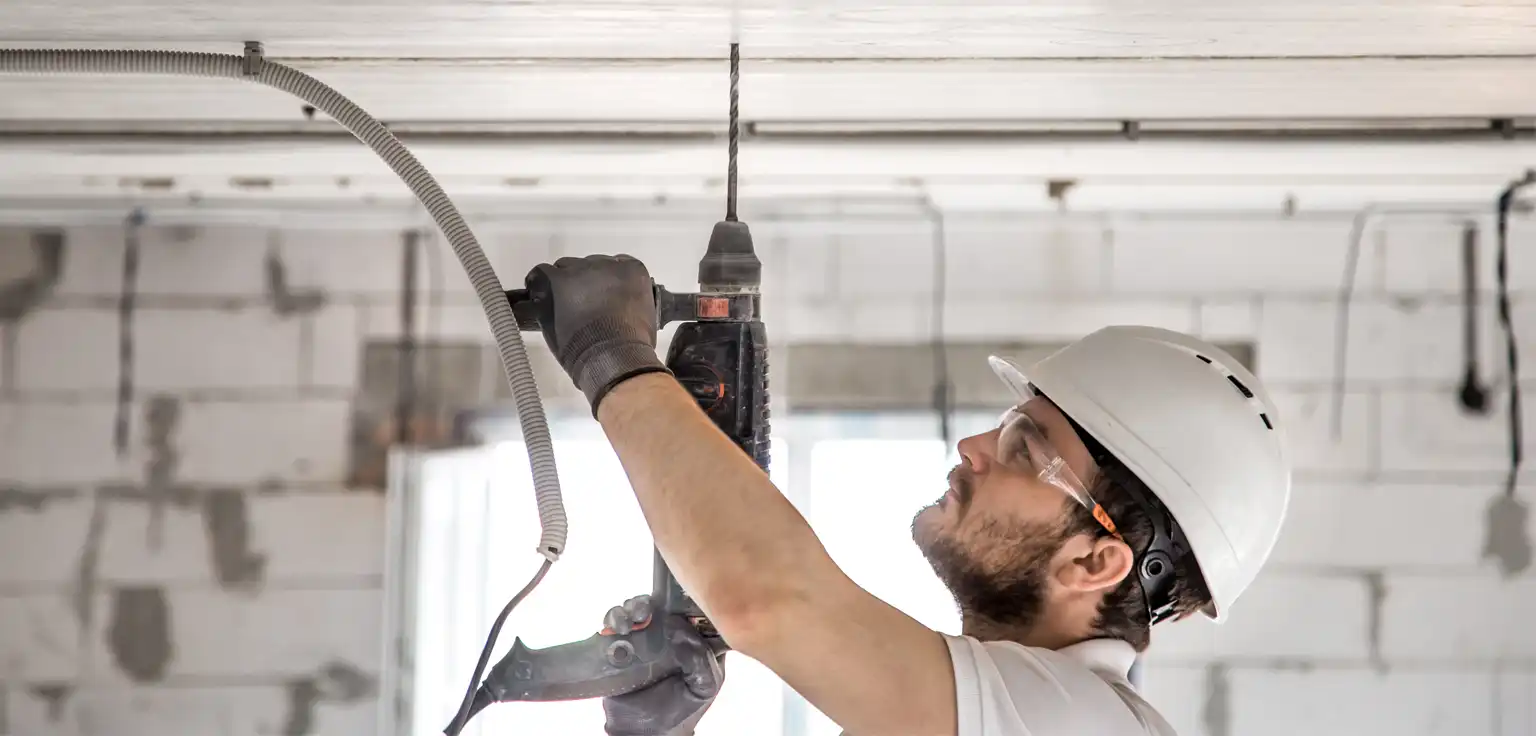 In today's bustling commercial environments, managing noise and optimizing acoustics has become increasingly important. Excessive noise levels can lead to reduced productivity, increased stress levels, and a generally unpleasant working or shopping experience. One effective solution to address these issues is the installation of false ceilings. False ceilings not only add aesthetic appeal to commercial spaces but also significantly enhance their acoustics. In this article, we will explore the various ways in which false ceilings improve acoustics in commercial settings and the benefits they offer.
Sound Absorption and Reduction:
False ceilings play a crucial role in absorbing and reducing sound within commercial spaces. Made from materials with excellent sound-absorbing properties, such as mineral fiber, fiberglass, or perforated metal, they effectively absorb airborne sounds and prevent them from bouncing off hard surfaces. By reducing reverberation and echo, false ceilings create a more comfortable and quieter environment, promoting better speech intelligibility and minimizing distractions.
Enhanced Speech Privacy:
Maintaining speech privacy is vital in commercial settings, such as office spaces, conference rooms, and medical facilities. False ceilings aid in achieving this by impeding sound transmission between adjacent spaces. With the use of soundproofing materials and proper installation techniques, false ceilings create a barrier that prevents sound from traveling through ceilings and walls. This ensures confidentiality and improves focus by minimizing the intrusion of conversations from neighboring areas.
Noise Control in Open Plan Offices:
Open plan office layouts have gained popularity due to their collaborative and flexible nature. However, they often suffer from increased noise levels and reduced privacy. False ceilings offer an effective solution to control noise in open office spaces. By strategically placing sound-absorbing panels or baffles within the false ceiling system, noise can be absorbed at the source or redirected away from workstations, creating a more peaceful and conducive work environment.
Concealed HVAC Systems and Ductwork:
Commercial spaces often incorporate HVAC systems and ductwork, which can generate significant noise. False ceilings provide a practical solution by concealing these mechanical systems, minimizing noise transmission throughout the space. By creating a barrier between the occupied area and the machinery, false ceilings contribute to a quieter and more comfortable environment for employees and customers alike.
Customizable Design Options:
False ceilings offer a wide range of design options that can be tailored to the specific needs of commercial spaces. From different materials, colors, and textures to innovative designs, false ceilings can complement the overall aesthetic and architectural style of the environment while simultaneously improving acoustics. Whether it's a modern office, a retail store, or a hospitality establishment, false ceilings can be customized to meet both functional and aesthetic requirements.
When it comes to optimizing acoustics in commercial spaces, false ceilings are a valuable tool. Their ability to absorb and reduce sound, enhance speech privacy, control noise in open plan offices, conceal mechanical systems, and offer customizable design options make them an ideal choice for architects, designers, and business owners. By installing false ceilings, commercial spaces can create more productive and comfortable environments for employees, improve customer experiences, and elevate the overall atmosphere of the space. So, if you're considering a renovation or new construction project, don't overlook the significant benefits that false ceilings bring to the table in terms of acoustic improvements.