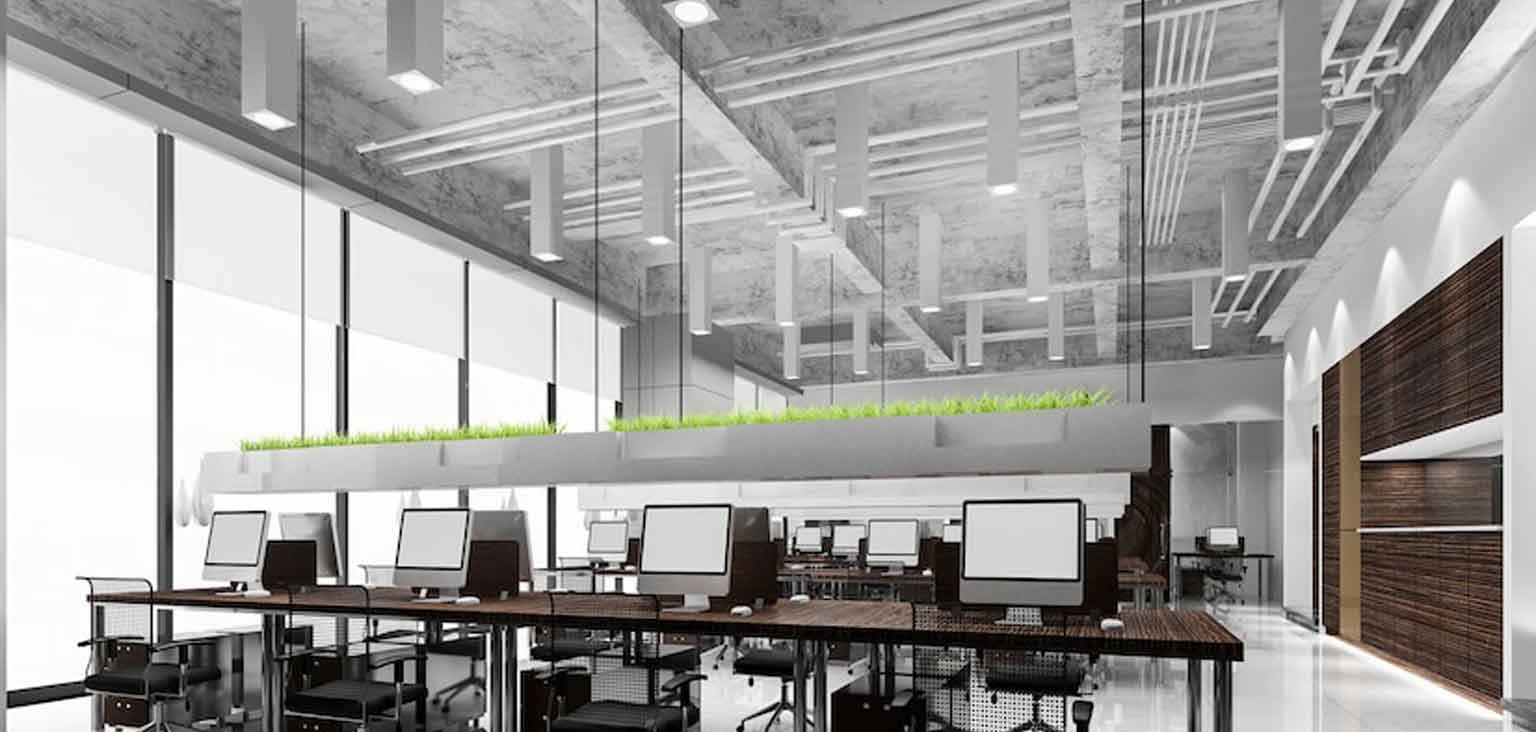 When it comes to office interiors, there are a few key points that should be considered to ensure that the space is functional, visually appealing, and conducive to productivity. Here are some important points to keep in mind:
1. Space planning: The first consideration when designing office interiors is space planning. It's important to create a layout that maximizes the available space, while also creating a flow that works for the particular needs of the business. This can involve creating private offices, open work areas, meeting rooms, and communal spaces, and finding the right balance between these different areas.
2. Lighting: Lighting is an essential element of office interiors, as it can impact mood, productivity, and overall well-being. Aim for plenty of natural light wherever possible, and consider using softer lighting sources in communal areas to create a more comfortable and relaxing atmosphere.
3. Furniture: The furniture chosen for office interiors should be both comfortable and functional. Consider ergonomic seating options to support good posture, and invest in high-quality desks and workstations that can withstand daily use.
4. Flooring: The right flooring choice can make a big impact on the overall look and feel of an office space. Choose materials that are durable, easy to clean, and appropriate for the particular type of business. Consider using carpet tiles for easy replacement of worn or stained areas.
5. Color and decor: Color schemes and decor choices can have a big impact on the overall feel of an office space. Neutral tones can create a calm and professional atmosphere, while pops of color can add personality and interest. Incorporating art, plants, and other decor elements can also help create a welcoming and inspiring environment.